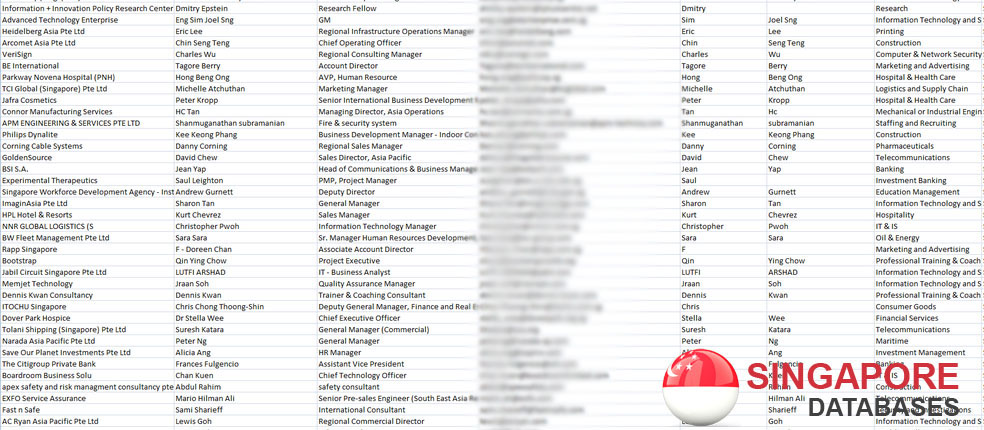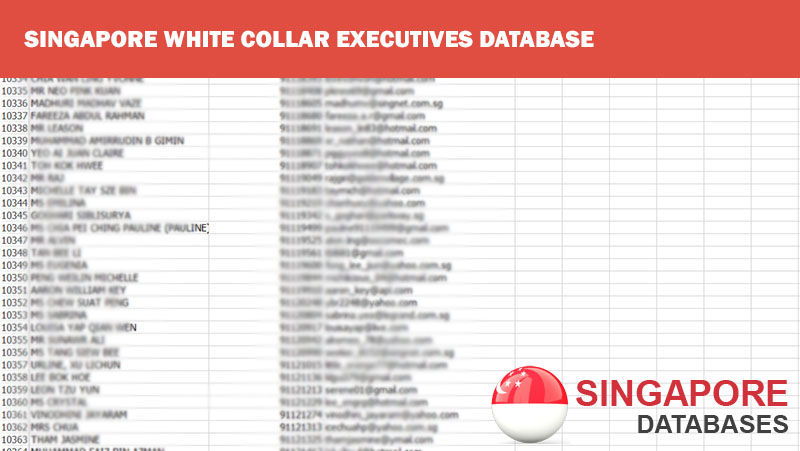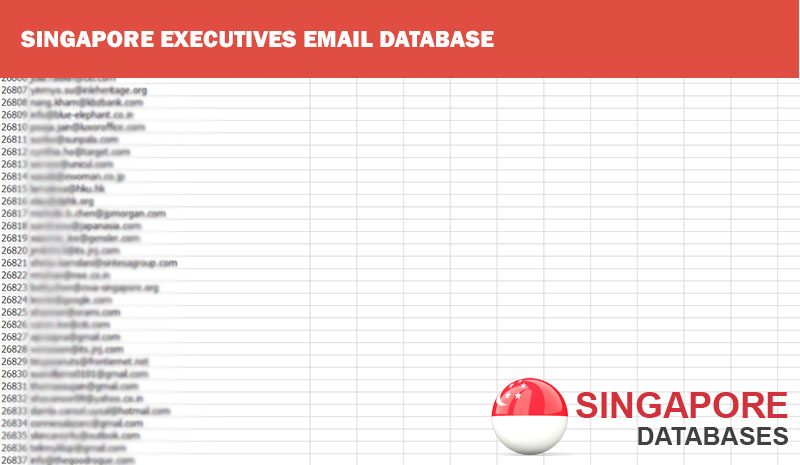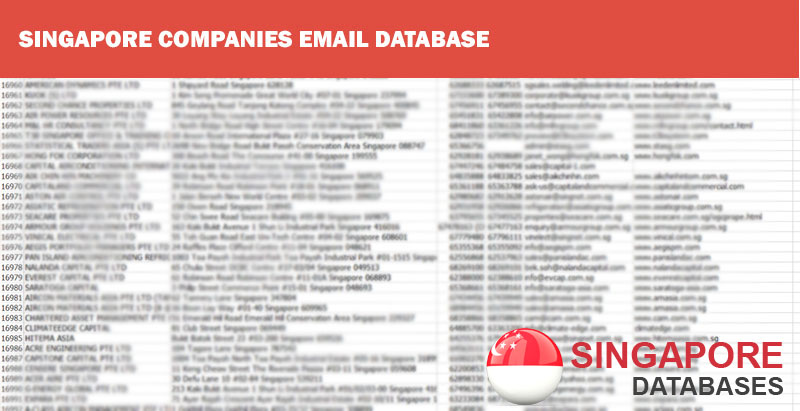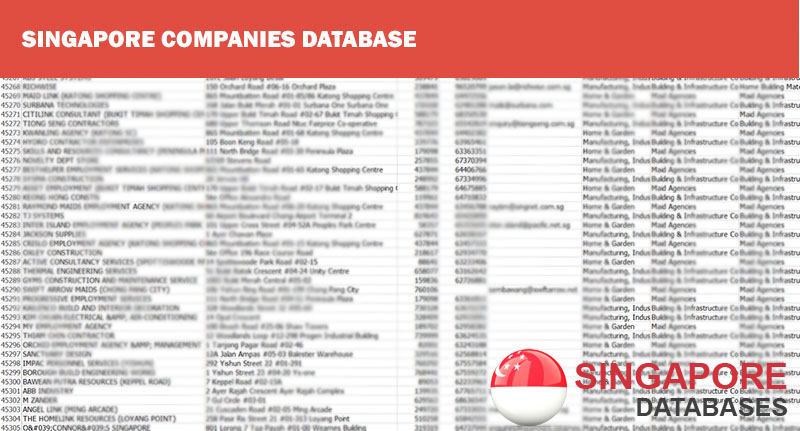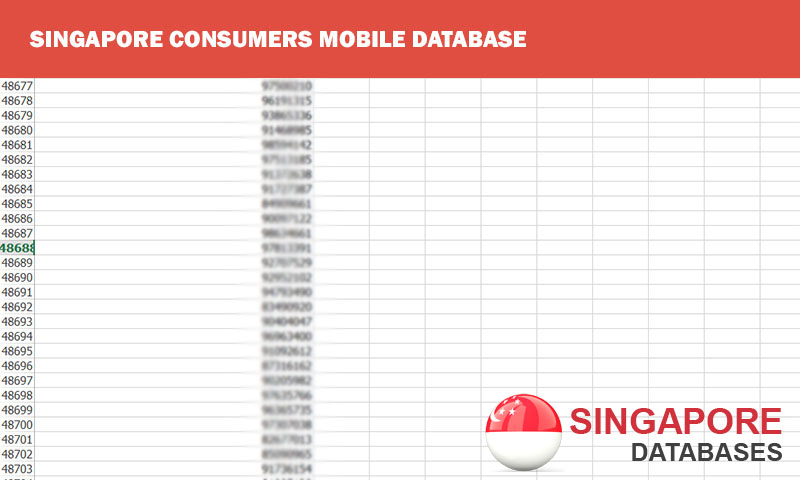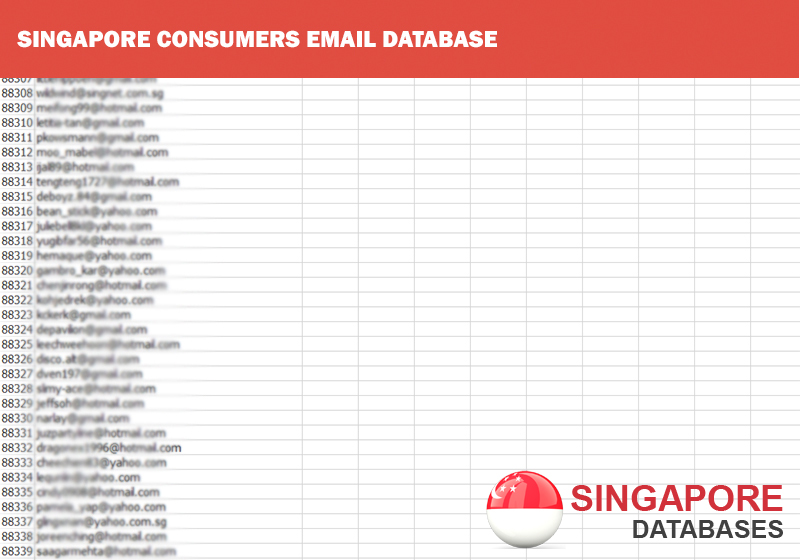 * Click on numbered images to view sample databases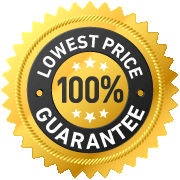 Product
:
CNY Bundle of 8 x Singapore Databases
Year
:
2019
File Size
:
25.5 MB
Format
:
Microsoft Excel Formats
Details
:
This is a special Chinese New Year promotion. Buy 1 Get 8 Free. 8 databases for the price of 1. 100% Lowest Price Guaranteed!
Bundle
:

248,000+ Singapore Key Executives Data (With company, full name, email, designation & industry)
41,000+ SG White Collar Executives Data (With name, mobile & emails)
54,000+ Top Executives Email Data (With emails only)
21,000+ SG Home Owners Data (With name, address, mobile & email)
20,000+ SG Companies Email Data (With company name, address, telephone, fax, emails & website)
145,000+ SG Companies Data (With name, address, telephone, business category & 18K emails)
63,000+ Singapore Consumers Mobile Data (With mobile numbers only)
115,000+ Singapore Consumers Email Data (With emails only)

Bonus
:

That's not all! If you buy before the timer expires, we will include a FREE bonus database of 200,000 SG Business Database with company name, address, industry type, phone & 91K emails

Usual Price
:

$4620.00 SGD

Your Price
:

$688.00 SGD

$688 CNY Promotion Ending In:

This is a digital download. A download link will be automatically sent to your email upon payment. To purchase, please click on the PayPal Buy Now button and pay via Paypal payment system.
Client Reviews
Doris Lim, Studio Photographer
For a small business like mine, it has always been difficult and costly to gain clients. By using these databases in my email campaigns, my schedule is fully packed with 2 months waiting time.
Willie, Insurance Agent
The database price is at least 90% lower than other vendors. I am able to see a growth in my clientele base by using the databases in my telemarketing campaign.
Our Satisfied Clients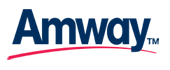 ;