Client Reviews
Mary Toh, Offshore Property Management
Our company has been subscribing to the Singapore property agent database for 2 years now. The data is highly accurate and updated.
Ryan Poon, Transport & Mover
This database has generated a constant flow of referrals for our home mover services. I am very satisfied with the results.
Lawrence Chia, Automotive Garage
Our car garage has seen a growth of 54% in revenue within 2 months after performing a SMS campaign using this database.
Shirley Lim, MLM Recruitment
Our MLM recruitment drive was very successful after we ran a SMS and Email campaign using the databases.
Catherine Tay, Direct Sales
I bought the consumer database and ran an email campaign over 1 week period. The campign was overwhelmed with potential client replies.
Willie, Insurance Agent
The database price is at least 40% lower than other vendors. I am able to see a growth in my clientele base by using the databases in my telemarketing campaign.
Fardis, Travel Agency
Our Asean booking trips increase by almost 2 folds by running a SMS campaign using the databases.
Doris Lim, Studio Photographer
For a small business like mine, it has always been difficult and costly to gain clients. By using these databases in my email campaigns, my schedule is fully packed with 2 months waiting time.
OUR SATISIFIED CLIENTS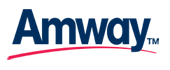 ;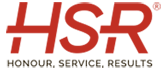 DATABASE PROMOTIONS